Own Events
Swissbau Compact – a virtue out of necessity
Due to a pandemic-related postponement, Swissbau 2022 took place from May 3 to 6 as a one-off special edition called "Swissbau Compact". The partners and exhibitors appreciated the very good contacts and the high decision-making competence of the 12,225 trade visitors. Launched with much heart and soul after the cancellation by the authorities due to the pandemic, Swissbau Compact presented itself as a networking event with more than 150 program points on the relevant topics of the construction and real estate industry.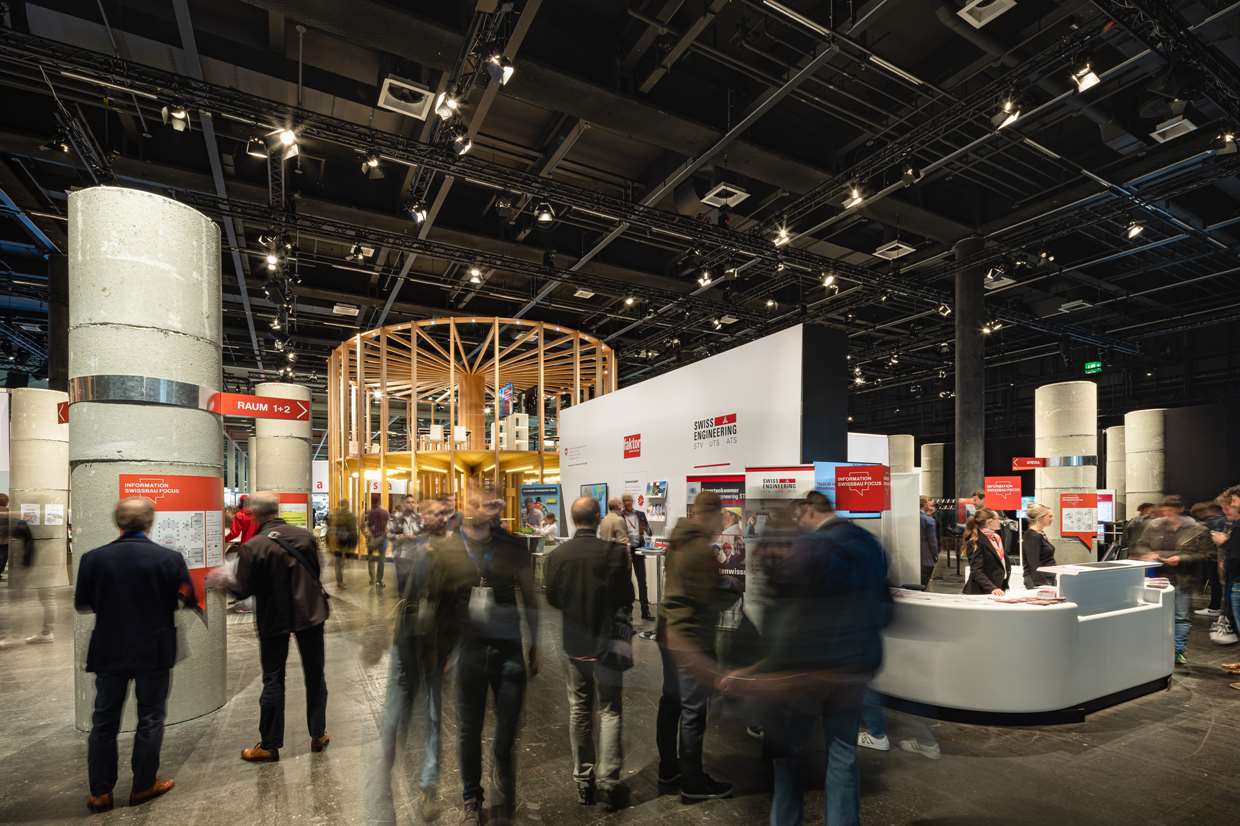 Swissbau Compact
Swissbau Innovation Lab on Tour brought together digital leaders under the motto "Building the future together" at the uptownBasel competence center in Arlesheim on November 17. In addition to keynotes and expert panels, partners presented their best practice solutions and innovation pitches as well as their digital use cases.
Powertage – brilliant comeback after a 4-year break
From May 17 to 19, around 150 suppliers and over 2,000 experts met at Messe Zürich for the Powertage, the most important industry platform for the Swiss electricity sector. The transformation of the energy landscape to ensure a reliable and sustainable energy supply poses major challenges for producers as well as consumers from the Swiss electricity and energy industry. The focus was on security of supply, renewable power supply as well as digitalization, cyber security and energy efficiency.
Igeho Congress – The new intermediate format of Igeho
Igeho, Switzerland's largest hospitality platform, launched its new "Igeho Congress" brand on September 28. At the premiere, with the theme "Community Catering", around 200 professionals and decision-makers were able to exchange views on the current challenges facing community catering.
Lucerne Wine Festival – more visitors than ever before
From September 15 to 18, the 3rd edition of the Lucerne Wine Festival took place in the Kornschütte of the Lucerne City Hall. The 26 exhibitors from Switzerland and abroad offered wine lovers a wine assortment of around 800 different products from twelve countries for tasting.
Digital Festival – The most interdisciplinary community met in Zurich
From September 16 to 20, the 7th edition of the Digital Festival united an interdisciplinary community of over 3000 digital creators from more than 15 nations and all hierarchies, functions and industries in Zurich to challenge and rethink existing structures with their ideas. At the Digital Festival, the international tech world discussed the big topics of the digital future in 15 keynotes and over 50 labs – always with reference to challenges and opportunities for the Swiss economy and society.
HACK Zurich – Europe's largest hackathon
Parallel to the Digital Festival, Europe's largest and most prestigious hackathon, Hack Zurich, took place once again. Participants were selected from a global pool of over 5,500 applications representing several elite universities from more than 85 countries. Together, tech talents developed highly innovative web, mobile and hardware applications in teams of 2 to 5 people during a 40-hour hackathon.
ILMAC Lausanne
ILMAC LAUSANNE brought together more than 2,000 professionals from the chemical and life science industries at Expo Beaulieu Lausanne on September 28 and 29. They were able to get an impressive live picture of applications, systems and services in the laboratory sector as well as of industry and research from 160 exhibitors and over 30 specialist presentations and workshops.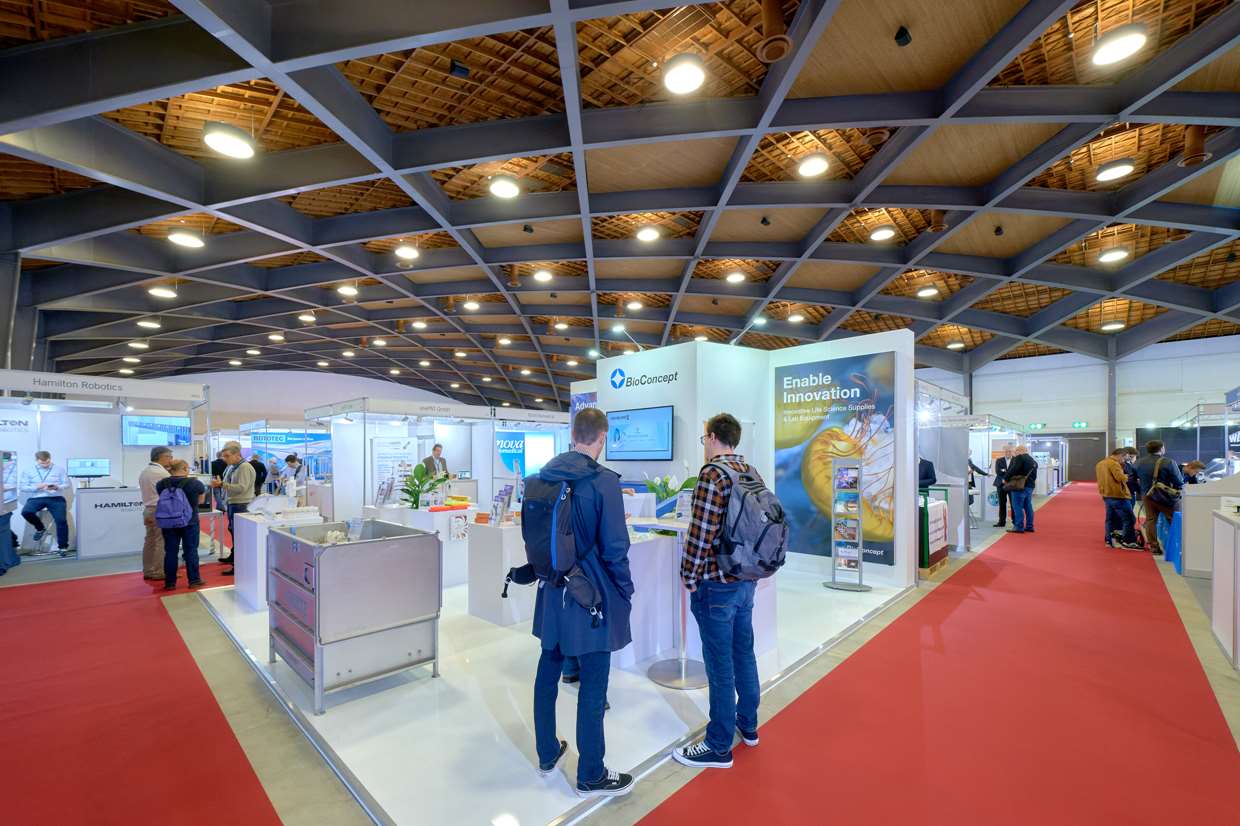 ILMAC Lausanne
HOLZ -the most important platform for the woodworking industry
The oldest Swiss trade fair once again underlined its position as the most important meeting place for the Swiss woodworking industry. From October 11 to 15, a total of 32,243 visitors flocked to Messe Basel to find out about the latest trends and innovations in the fields of carpentry, interior design, timber construction, carpentry, industry and trade at the largest industry platform. On an area of 45,000 sqm, 300 domestic and foreign suppliers presented their companies, showcasing machines, tools, raw materials, semi-finished products, materials, software solutions and also accessories. Additional highlights of the 2022 edition were the staging of the WorldSkills vocational championships for cabinetmakers, joiners and carpenters.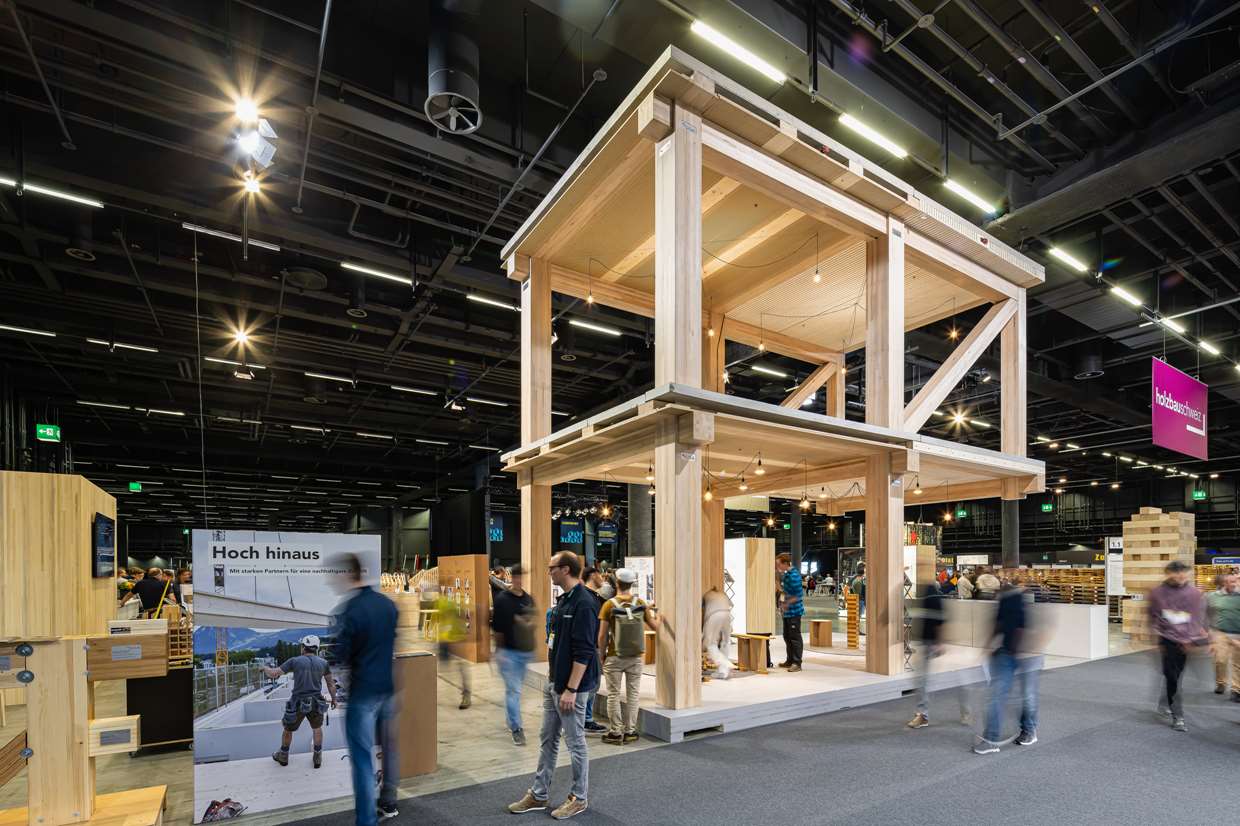 Holz 2022
IFAS – Most important trade fair for the healthcare market
After a four-year break due to the pandemic, the most important trade fair and industry platform for the healthcare market celebrated a successful return. At the 36th edition, from October 25 to 27, more than 10,000 professionals informed themselves about the novelties and innovations of the approximately 260 exhibitors. The IFAS Forum with lectures, presentations and panel discussions was very well received, as were CareFair – the Swiss job fair for healthcare professions and the start-up competition "IFASinnovation Challenge".
Basel Wine and Fine Food Festival – popular meeting place after a 3-year break
The two events were able to take place again from October 29 to November 6 after a total of 3 years of pandemic-related break. At the Wine Festival, a total of 88 exhibitors offered around 3,000 wines from 18 different countries for tasting. At the Fine Wine Festival there were 42 exhibitors. In addition, the special EXPOLAT show was held, in which 52 exhibitors presented Latin American culture. During the nine days of the festival, a total of 21,000 wine and fine food enthusiasts were guests.
Berufsmesse Zürich and Salon des Métiers et de la Formation – Record number of visitors
The 17th Berufsmesse Zürich offered a unique cross-section of the Swiss educational landscape from November 22 to 26, 2022; 500 apprenticeships and basic and advanced training courses were presented on site. Around 56,000 young people, parents and teachers represent a new record number of visitors for the Berufsmesse Zürich. In the job application campus, young people could have their own application documents checked, take a professional photo or practice a job interview with experts.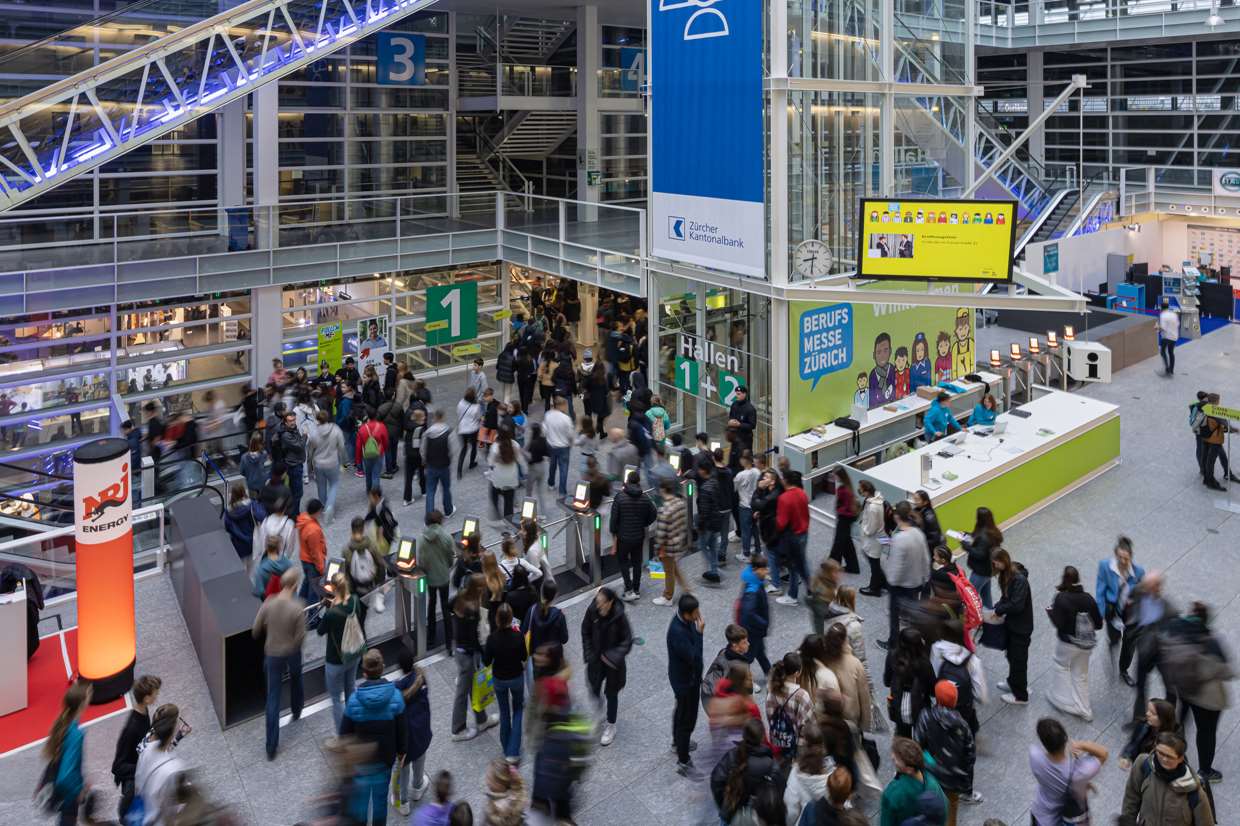 Berufsmesse Zurich
The Lausanne edition, the Salon des Métiers et de la Formation was held from November 15 to 20 and attracted over 47,000 visitors, also a record. The figures clearly show how important the career fairs are for the career planning of young people in Switzerland.