Management and Culture
Group Management Team
As the senior operational management body of our global group of companies, the Group Management Team now represents all business units and services and will operate as a globally networked team focused on our customers and their needs.
The central task of the team is to align the Group's activities and offerings to our global customers and to broaden its reach. This means that in future we will cooperate and interact even more intensively across the various divisions, combining competences and know-how, and thus create added value for the MCH Group and our customers.
The members of the Group Management Team since January 1, 20231:
Florian Faber, Chief Executive Officer (Group CEO)
Who I am
Florian Faber, Swiss and German dual national, I am married and have two children. My family and I have lived in Switzerland for just under 14 years, and that's how long I've been a member of the MCH Group.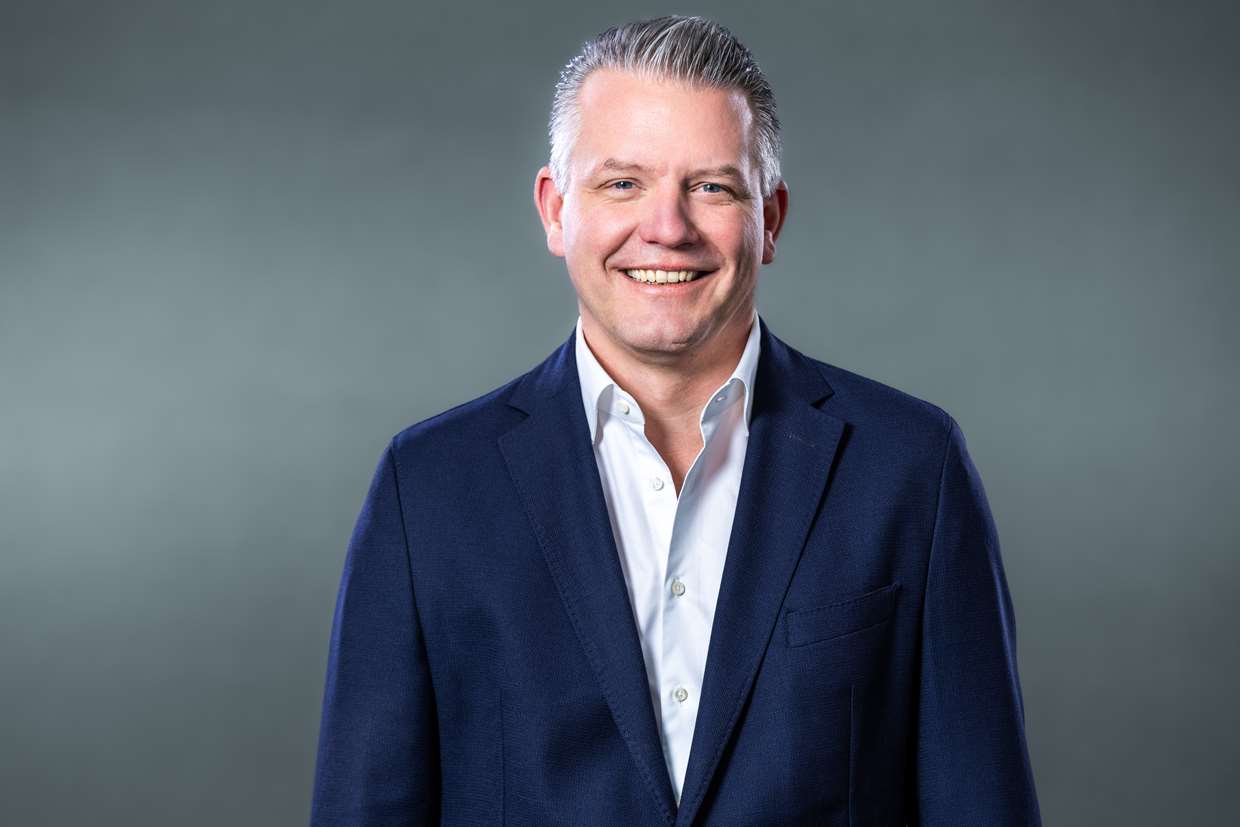 What I love
I love spending time with family and friends while having a nice BBQ in the garden or cooking together in the kitchen of our home near Zurich.
My family is always at the center, followed by friends, whom we like to invite over for a barbecue in our garden. Time is such a valuable and rare commodity, which is why I prefer to spend it with these people and enjoy every second of it. Equally, I have a great passion for the MCH Group with all its colleagues around the globe, which I have had the privilege of managing in various positions and parts of the company for 14 years.
My personal goals as a member of the Management Team
I see it as my task, together with my colleagues and in coordination with the Board of Directors, to lead the MCH Group into a successful future by giving all team members what they need to be successful. MCH as a group is unique and I am convinced that we have only scratched the surface in terms of cross-divisional cooperation. Our prospects for success are very motivating and continue to inspire me to embrace and expand my role within the company.
My personal values
As a family man, I try to instill respect, honesty, transparency, and fairness in my children as cornerstones of my value framework. In my work environment, I value absolute teamwork and the exchange of ideas, knowledge and know-how transfer. I try to create an environment where we all stay inquisitive, encourage and motivate each other and always think in the best interest of the whole Group.
Michael Hüsler, Chief Financial Officer (Group CFO)
Who I am
Michael Hüsler, from Basel, married with one daughter. I joined MCH Group in January 2021 as Group CFO.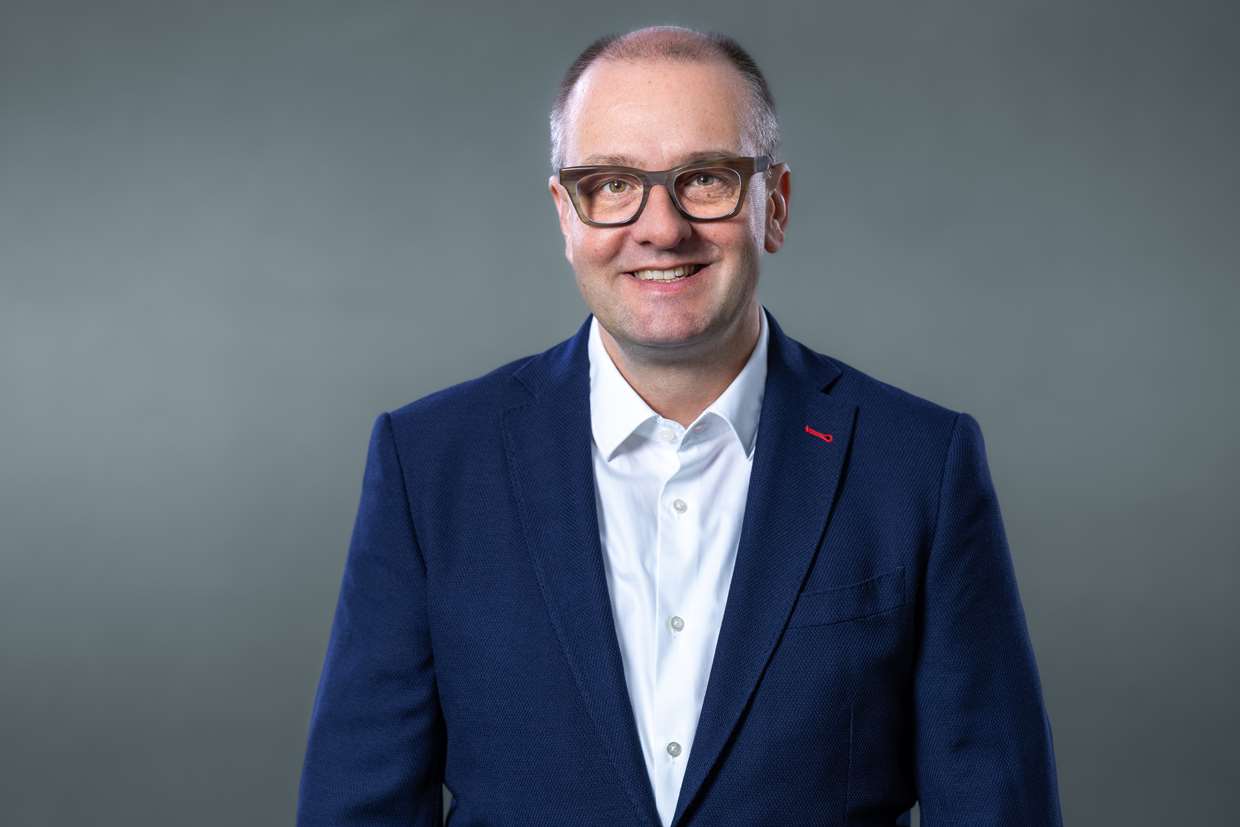 What I love
Playing the saxophone (in a Big Band), spending time with my family including our dog, a Gordon Setter, as well as with friends. I enjoy good food and wine, travelling, and sports (jogging, mountain biking, skiing).
My personal goals as a member of the Management Team
To support the further development of MCH as part of the management team, in a first step in financially stabilizing MCH Group, and then by helping to implement the growth plan. I joined the company because I think it has great potential and a lot of great talents. I very much enjoy working with all my colleagues!
My personal values
Teamwork, openness, honesty, enthusiasm, curiosity; these values match very well with the MCH Corporate Values, which we defined together as a Management Team.
Susann Zumstein, Chief People Officer (Group CPO)
Who I am
Susann Zumstein, born in Basel, married and Chief People Officer for the MCH Group.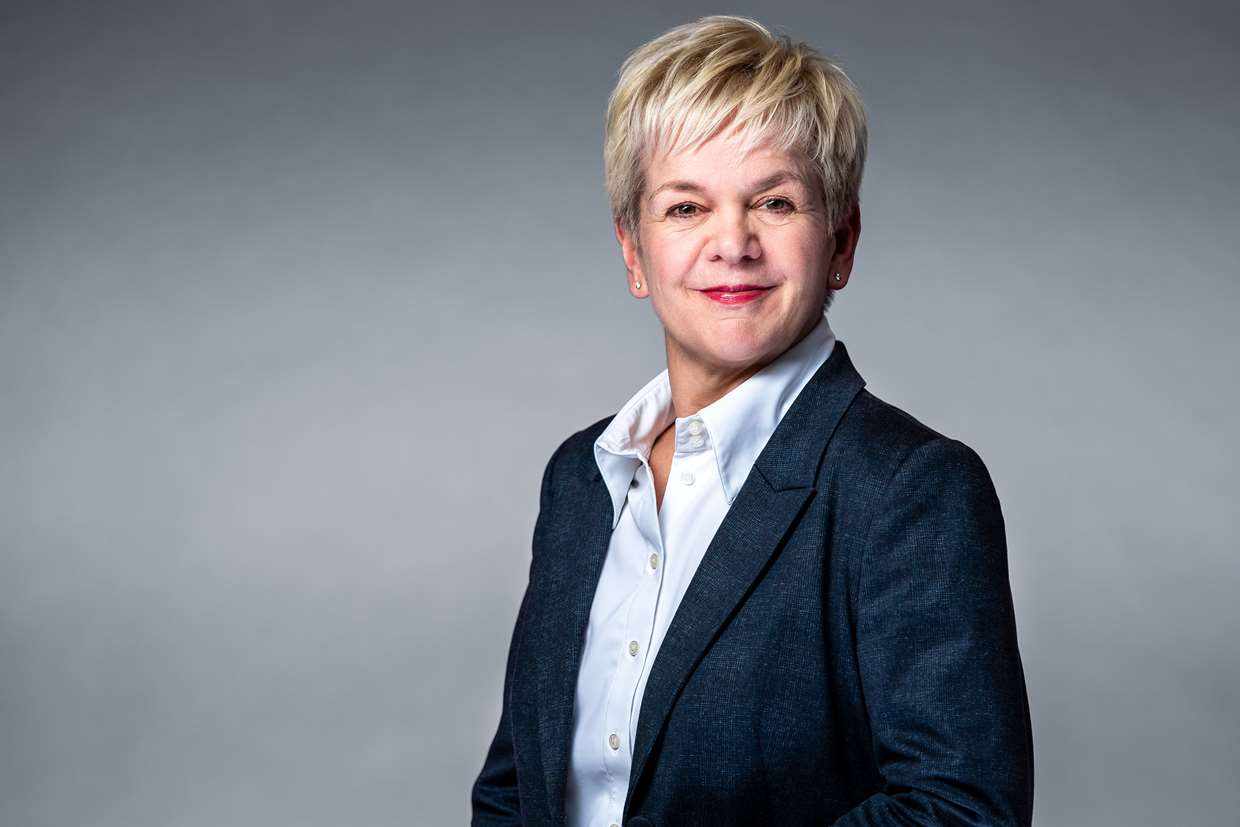 What I love
Love my everyday life - be it my work with its various challenges, sports (Nordic walking, World Jumping, hiking), being a member of a Service Club for the Basel region (Kiwanis Basel Merian) or enjoying being together with friends and family in our garden with nice food & wine.
My personal goals as a member of the Mgt Team
To position MCH as a global employer and to create a cool place to work for our current and future employees.
My personal values
I strongly believe in constructivism, an approach to learning that holds that people actively construct or make their own knowledge and that reality is determined by the experiences of the learner. This fits wonderfully with one of our values – flexibility.curiosity.innovation.
Sarah Borrey, Head of Group Strategy & Sustainability
Who I am
Sarah Borrey Pérez, born in Basel, Switzerland. Married for 10 years and have two daughters, aged 6.5 and 3. I joined MCH in August 2021 overlooking strategic progress and leading sustainability activities at group level.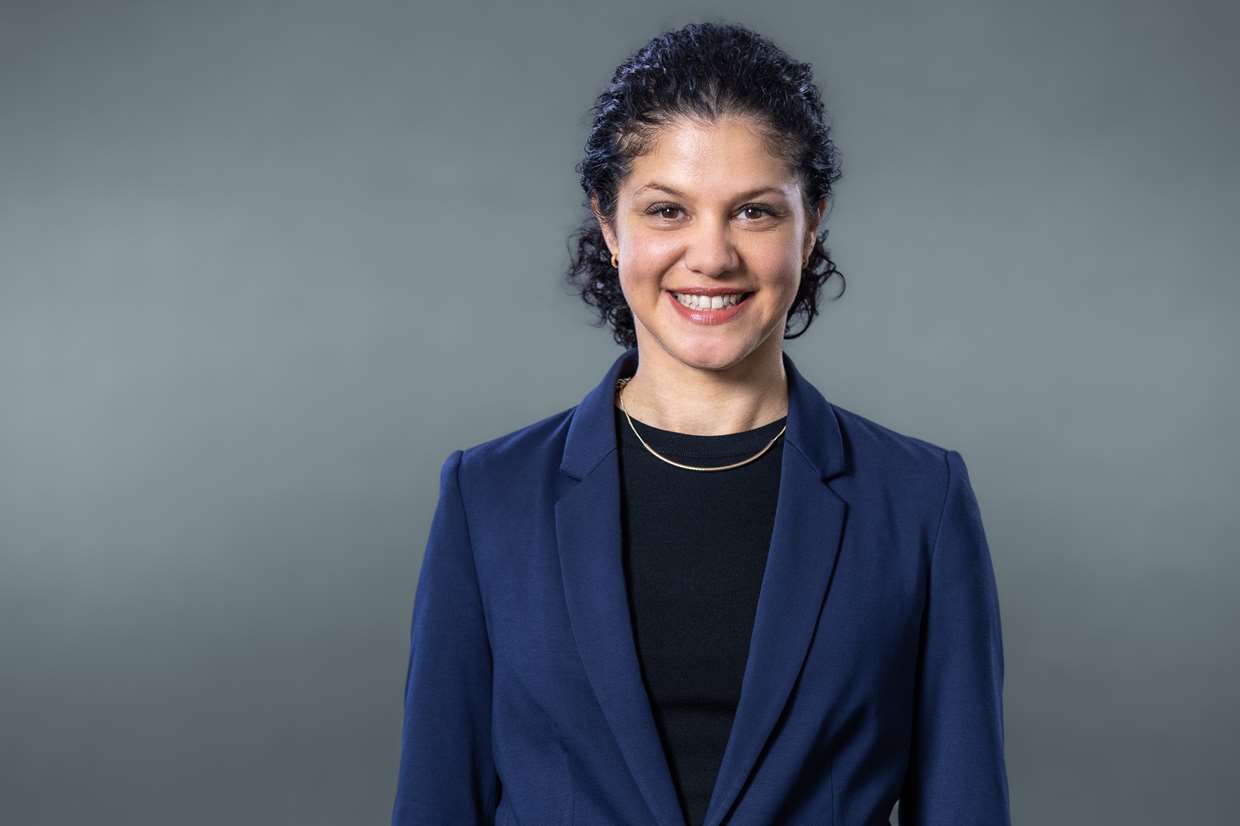 What I love
I love traveling and discovering new places. Good food and wine are a big part of my life, that I share with my husband and my closest friends. Enjoying music in every form, live in concerts, dancing or just by myself commuting to work. When I get the time, I read or do yoga.
My personal goals as a member of the Management Team
I believe in achieving great results as a team, I am committed to being an honest sparring partner and enabler to my peers and colleagues at MCH Group across all regions.
My personal values
Respect, integrity, and diversity are my personal values which align perfectly with our MCH set of values.
Jonathan Isenring, Head of Group Business Development & Innovation
Who I am
Jonathan Isenring, I joined MCH Group in June 2021, Head of Group Business Development and Innovation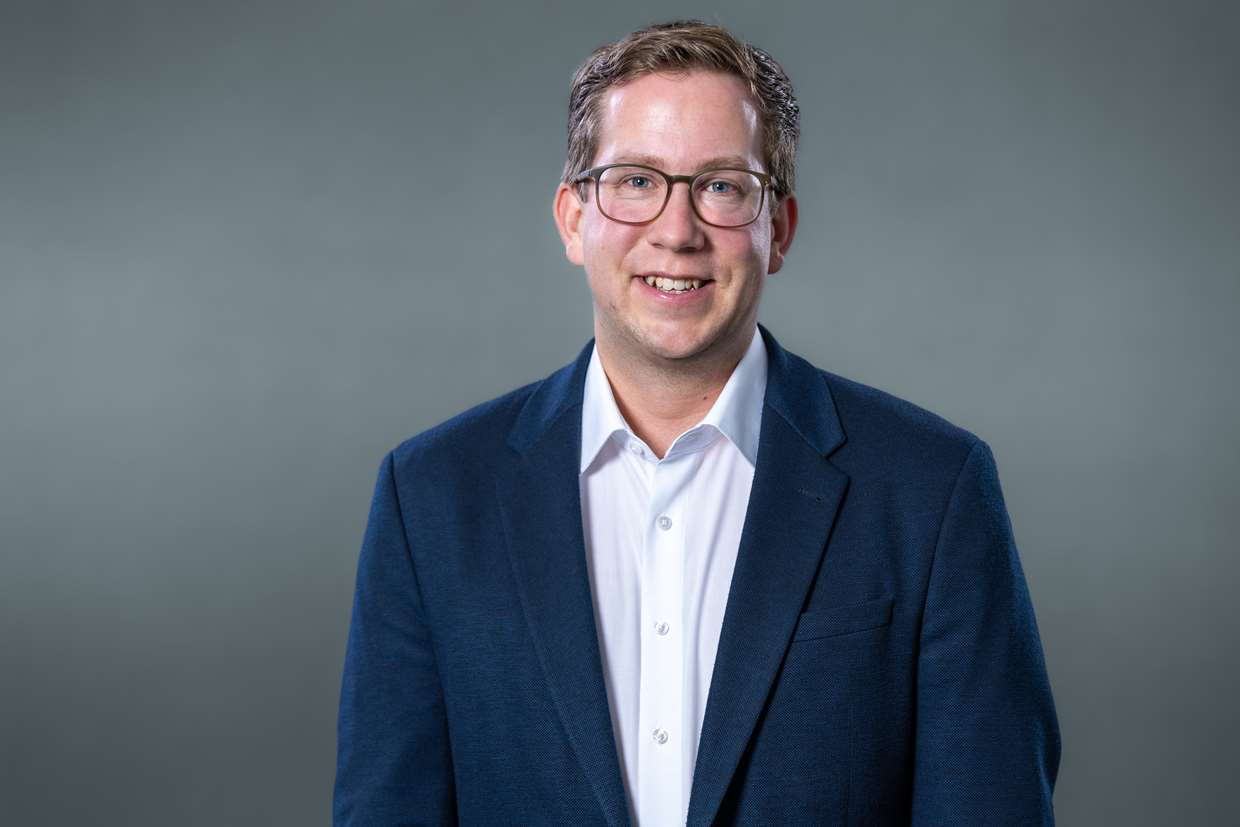 What I love
I spend a lot of my time either outdoors, playing tennis, hiking, or on a small motorboat on lake Zurich, or in the kitchen, baking and cooking all kinds of different things. I am a true host and love to invite friends and family to treat them to great food and wine.
My personal goals as a member of the Management Team:
I am passionate about building and developing and am driven by my insatiable curiosity. I am a strong believer that this is the foundation for making progress, creating new opportunities, and therefore driving growth. I am looking forward to bringing my entrepreneurial and problem-solving mindset and can-do attitude to the management team, and also to the entire company. This constitutes my contribution to making MCH Group future-proof.
My personal values
I am a true team player. I am convinced that great things happen when a group of diverse and dedicated people come together. I'll therefore aim to encourage and actively foster collaboration across the group even more.
Don Lee, CEO MC2
Who I am
Don Lee, Ubased in the USA with a global mindset. Husband and father of three children. 25 years in the live events and experiential industry across top global brands and agencies.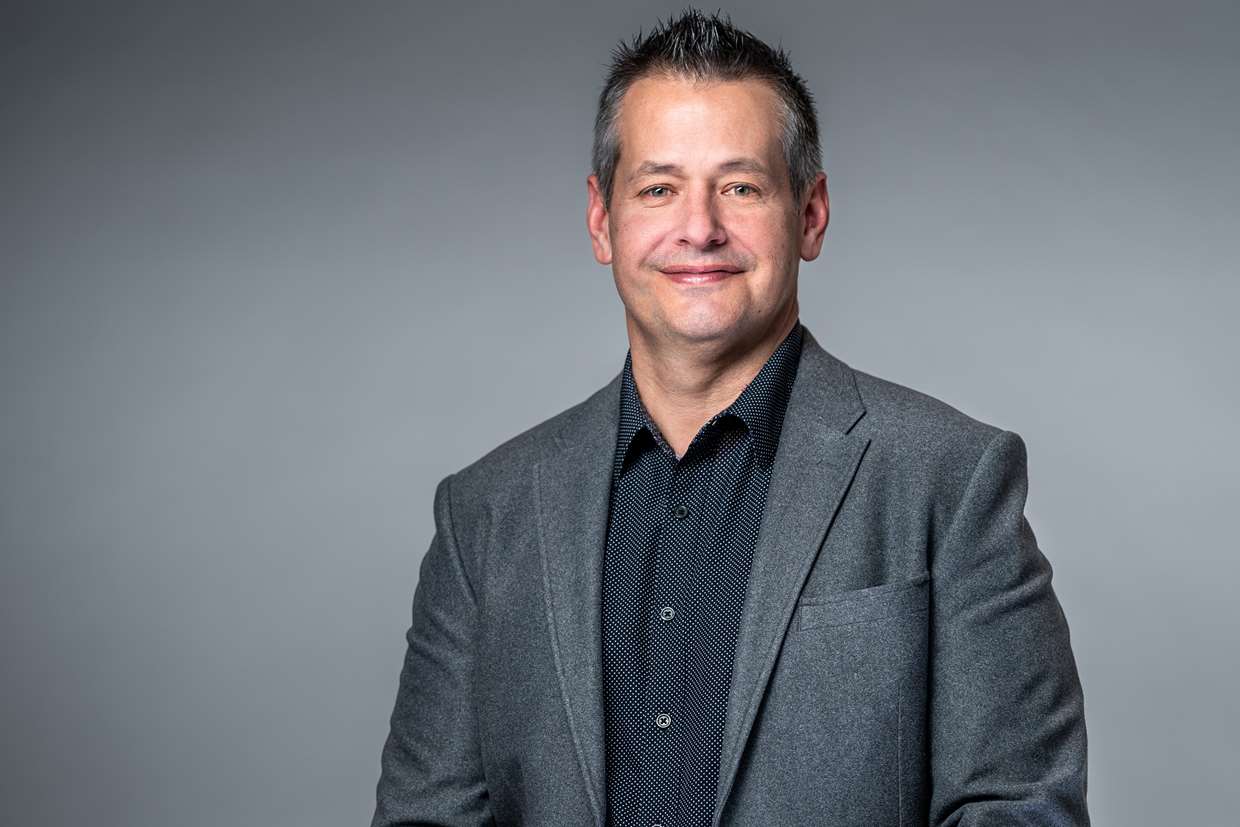 What I love
Being outside with my family and dog in the snow, water, or mountains - depending on the season.
My personal goals as a member of the Management Team
As CEO of MC2, I seek to enable our team at every level to achieve their full potential and fulfillment. I strive to be a leader in mutual sharing and implementation of operational excellence and best practices across the global organization to add value to every business unit.
My personal values
Trust, Transparency, and Purpose. In my personal and professional life, these values drive fulfillment in my work, meaningful relationships, and clear concise decision making.
Noah Horowitz, CEO Art Basel
Who I am
Noah Horowitz, from the USA, I live in Brooklyn. I have a PhD in art history, wrote a book called "Art of the Deal", and spent more than a decade in the art fair space before commencing my new role as the CEO of Art Basel.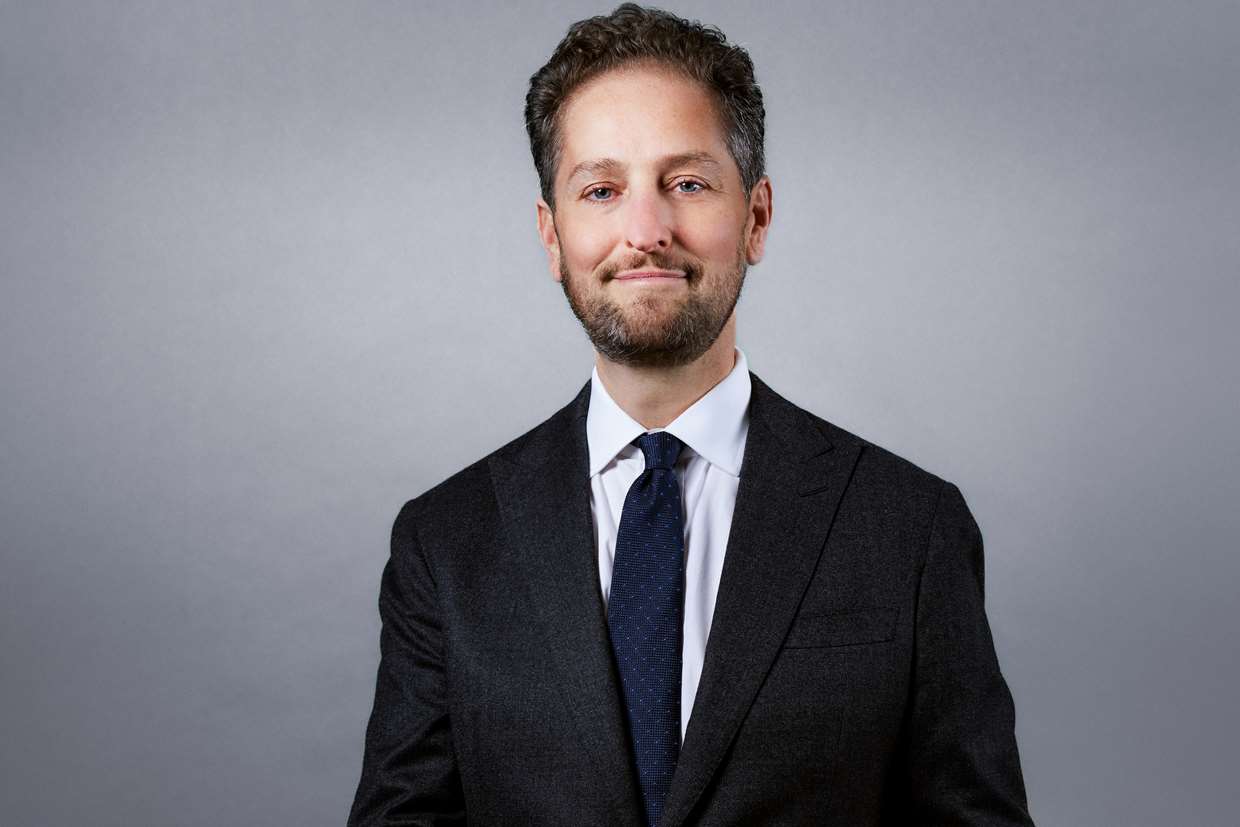 What I love
I love art, of course, and the ultimate privilege of running Art Basel is that life and work fuse seamlessly – there's nothing better than visiting galleries in different cities and meeting the unique personalities, artists, and communities behind them. I also enjoy cooking, and Louise and I love hosting dinners at our apartment in Park Slope whenever we can, ably assisted by our daughter Sif, 9, the enterprising baker, and our son Leo, 6, the entertaining night owl. I bring my jogging shoes wherever I travel and passionately support the perennially underachieving New York Mets and New York Jets, and occasionally overachieving Chelsea FC.
My personal goals as a member of the Management Team
As the CEO, my goal is to consolidate and amplify the position of Art Basel as a globally leading platform for modern and contemporary art and forge ahead with our digital initiatives, as we further develop Art Basel and deliver on the company's ambitious growth plans at our home base in Switzerland as well as internationally.
My personal values
In our line of work, personal relationships, commitment to excellence, and integrity are paramount, and I look forward to building a culture that leads by example, takes nothing for granted and treats every interaction with a dose of humility and humanity.
Rob Graven1, CEO Expomobilia
Who I am
My name is Rob Graven, born in Holland, married with two adult daughters (24 & 27). I joined Expomobilia in 1992 and have had the privilege of working in many different roles and responsibilities, both in project management and as a member of the Management Board. I rejoined MCH Group in August 2022 and was appointed as CEO of Expomobilia in February 2023.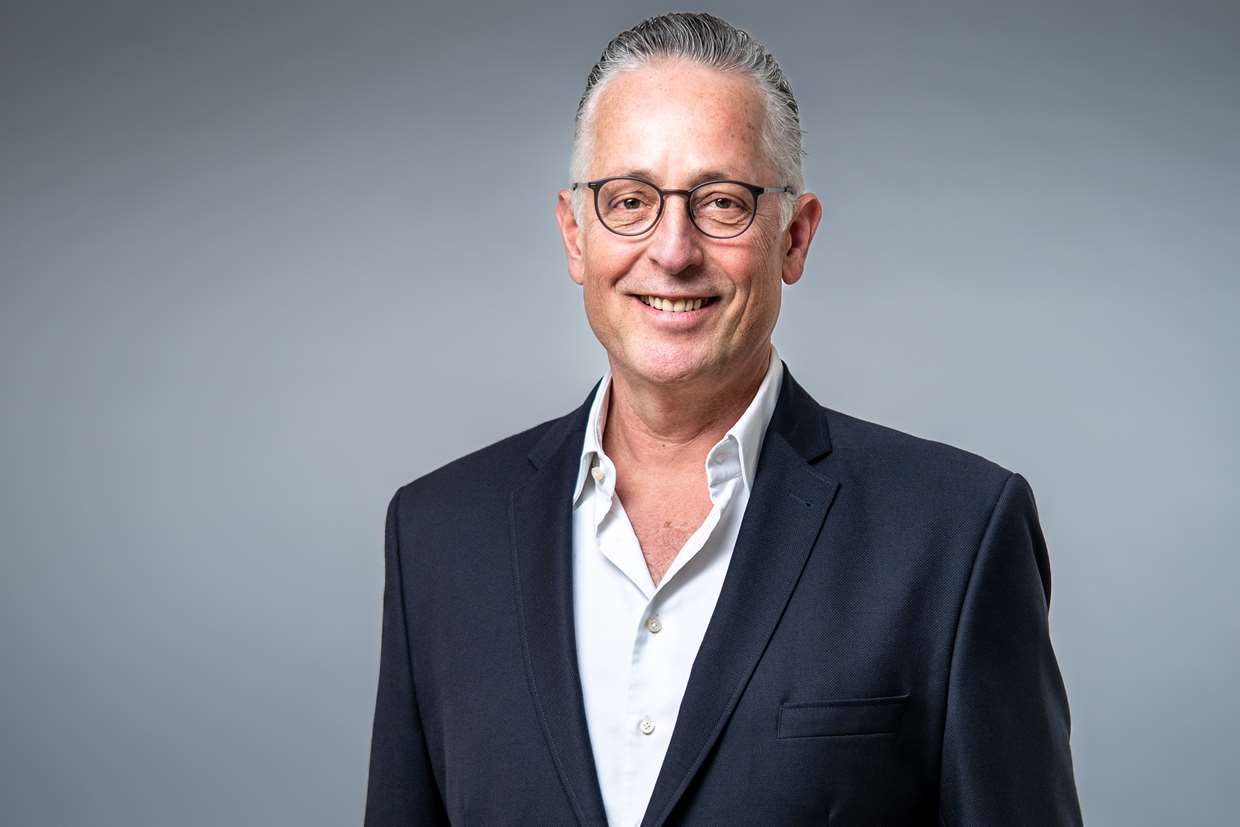 What I love
Sailing is my passion, either on my own boat on Lake Constance or on a charter yacht somewhere on blue water. When I am not travelling, I love spending time at home with my family. Furthermore, I love to read, listen to music and hike in nature.
My personal goals as a member of the Mgt team
My many years of experience have taught me that in the end it is all about customer satisfaction - whether it is creating the perfect platform for them to showcase their products or helping them achieve their goals by providing structures and services. I am convinced that we have a huge potential as a global Group, and I am looking forward to help finding those synergies within the Team.
My personal values
I believe that a company is only as good as the people who work there. And that professional fitness and a good work-life balance are key to a healthy working environment. Learning from mistakes, being able to make mistakes. Respect in cooperation. Training our staff, striving for the highest level of value engineering with excellent value for money. On an equal footing; working together in a participative way. As a result, we will be able to achieve an excellent supplier-customer relationship.
Roman Imgrüth, CEO Exhibitions & Events
Who I am
Roman Imgrüth, from Basel, Switzerland. I joined MCH Group in 2019, CEO Exhibitions & Events since January 2023.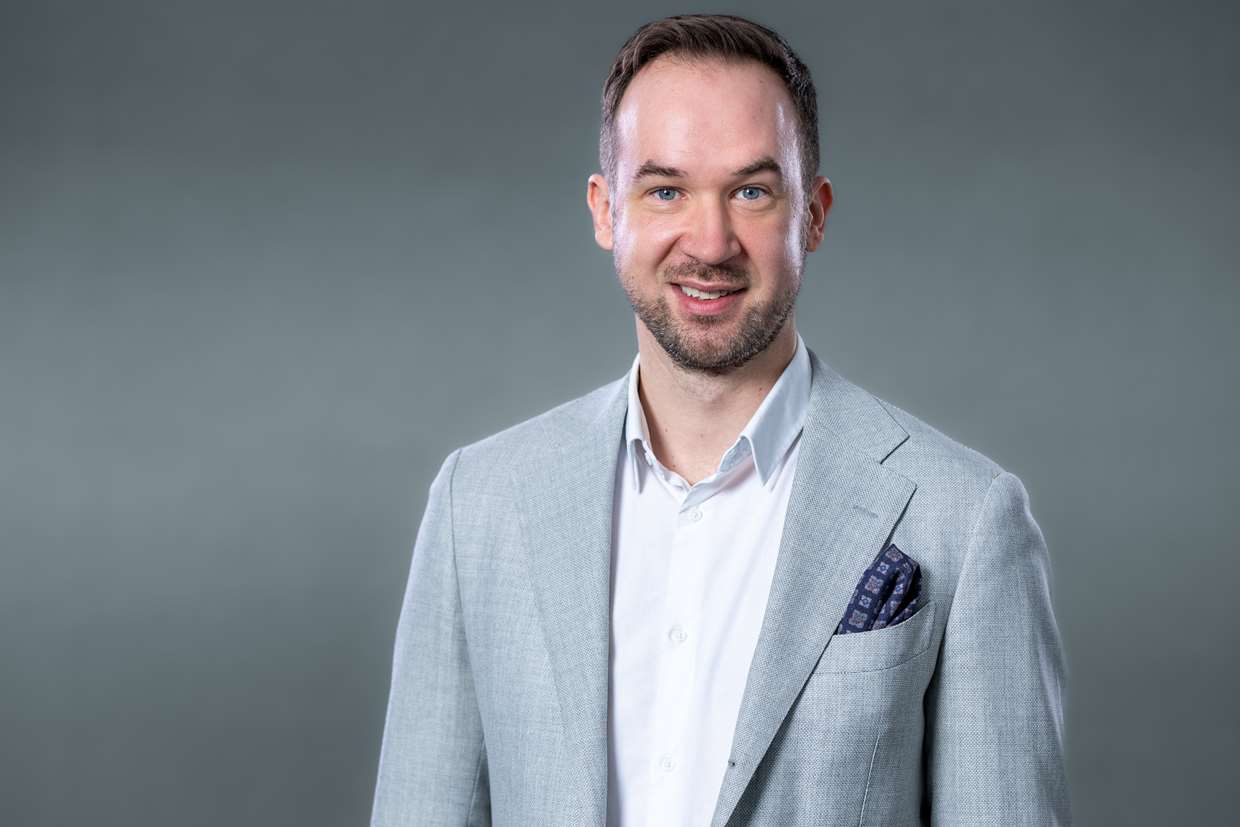 What I love
I'm a family man, married with 2 kids. I've got a passion for sports (former professional basketball player) and music (Alternative, Hip Hop, Jazz, Afro Jazz, Reggae, etc.).
My personal goals as a member of the Management Team
Make a meaningful contribution to the success of the area I am responsible for, as well as the Group as a whole.
My personal values
I am a big believer in the phrase "practice what you preach" which relates very well to our "walk the talk" value. Another value that is important to me is "Joy" – we spend a lot of time and energy in our professional lives, so we might as well have fun at it!
Jonas Scharf, Deputy CEO Exhibitions & Events
Who I am
Jonas Scharf, from Switzerland, joined MCH in 1999, Deputy CEO Exhibitions & Events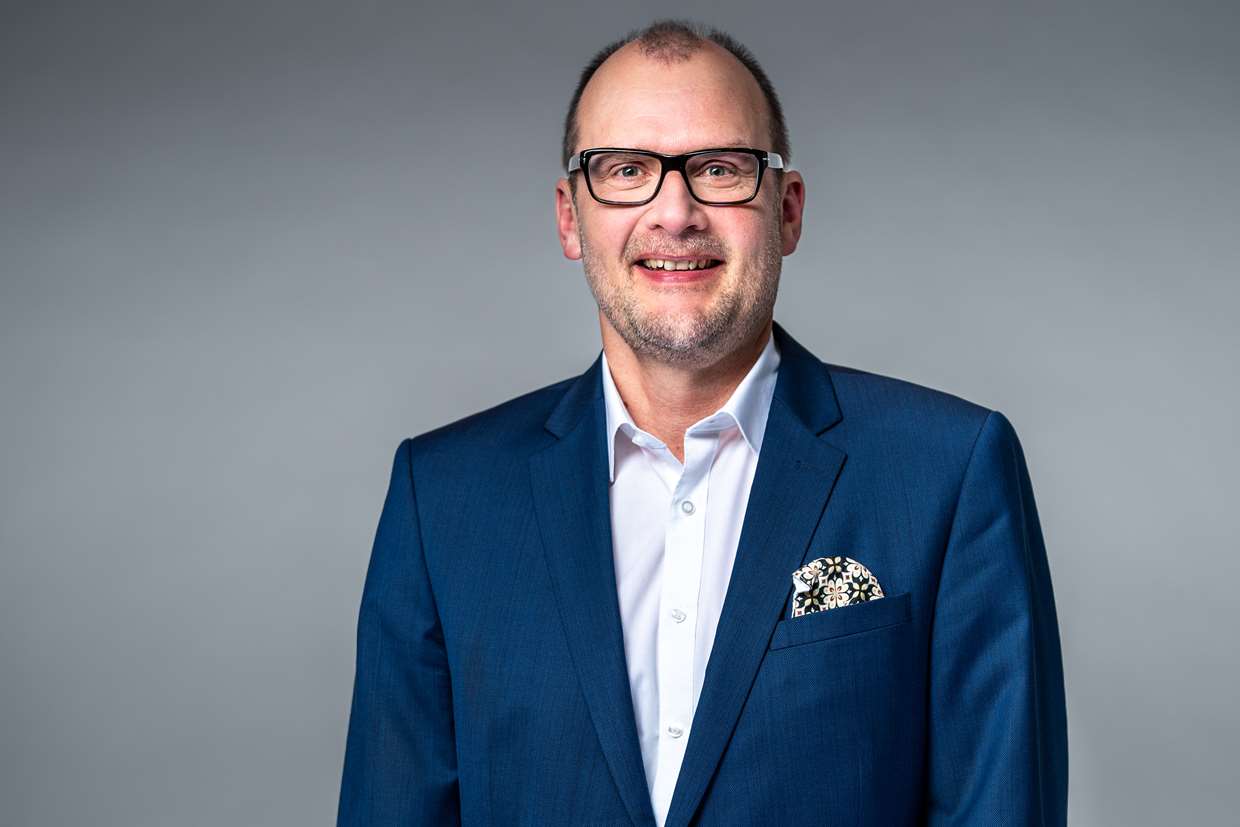 What I love
I am the father of 3 grown-up kids and married to a wonderful wife. I am a foodie and wine lover. I am a keen cyclist, both road cycling and mountain biking, I love the outdoors and I ski a lot in winter. I read a lot and am an avid learner – I find something interesting in pretty much every topic.
My personal goals as a member of the Management Team
I believe in the power of the brands Messe Basel, Messe Zurich and Congress Center Basel and that they will recover with our collective effort. The international reach of MCH Group, with its successful activities on all continents as well as its leading market position in Switzerland is a unique situation, and together we can make much more of it in future. In addition, I am the longest-serving member of the Management Team and I see myself as representative of our long-standing employees.
My personal values
The most important thing for me is reliability, we should trust each other at all times. In MCH Group culture, this means that we act as one team. Together, we must seek new sources of success for our customers and thus for ourselves, and we should want to be pioneers.
Ties Hendriks, CEO MCH Global
Who I am
I am Ties Hendriks, from The Netherlands. I joined in June 2017 as Managing Director at MCH Global (Dubai, Zurich, Munich, Amsterdam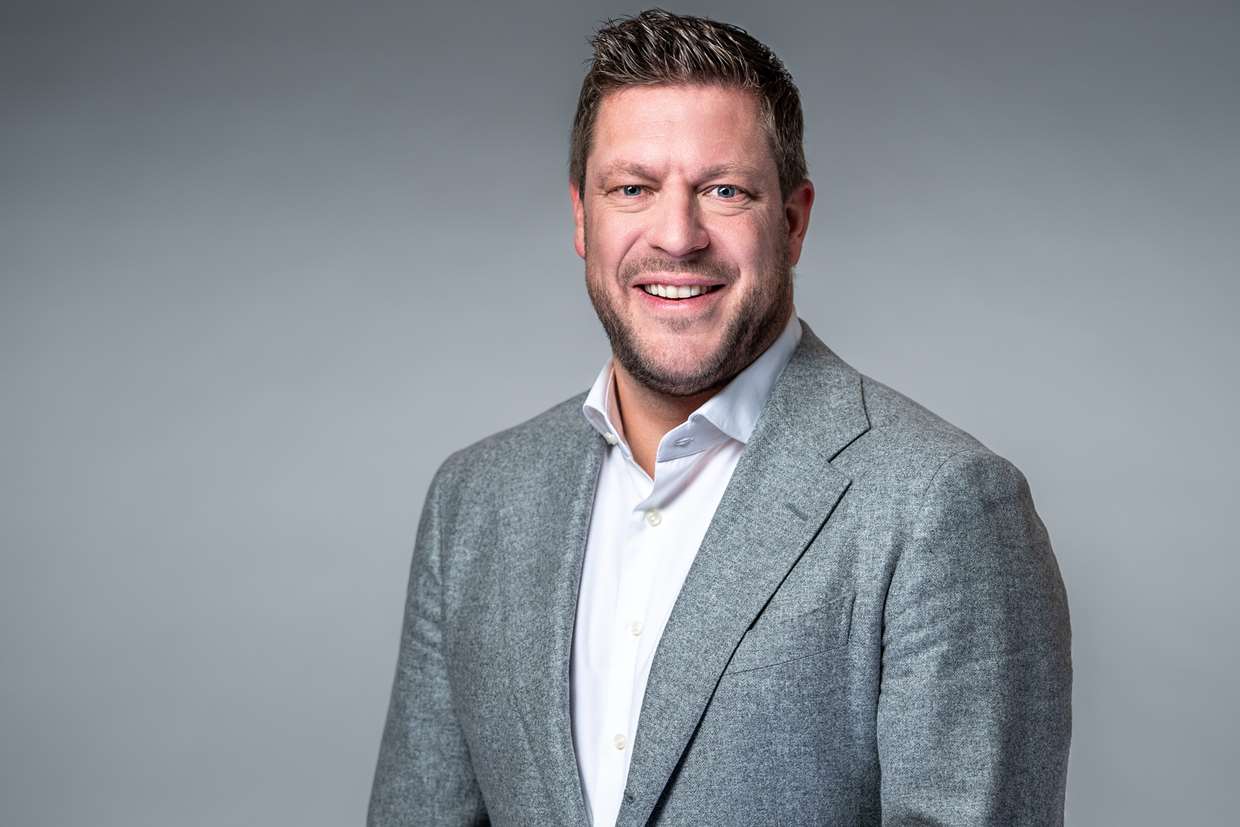 What I love
I love to live life to the max, I have traveled around the world, lived in 7 countries, and I would dare to say that life is all about experiencing it all. Experience over things! This results in my interest in outdoor activities such as hiking, skiing and water sports, but also cooking food from around the world and of course pairing it with the right wine.
My personal goals as a member of the Management Team
I have learned in 5 years that experiential marketing has a tremendous future and I have been lucky to talk to some of the biggest brands and organizations globally about what experiential means for them in engaging existing and new audiences. I cannot wait to work with this talented group of people to elevate the experiential landscape to unseen new dimensions.
My personal values
I strongly believe that we learn every day. Not one day do I get up and think I have all the answers. I guess this will be as long as life lasts for me. However, I think we need to be humble enough to admit this, and hungry enough to embrace the challenge to learn and grow.
Rob Graven succeeded Frank Marreau as CEO Expomobilia on February 7, 2023
Cultural Change and Corporate Values
To master the challenges of the future, we initiated a far-reaching transformation process last year. In parallel to our economic recovery, our cultural transformation is taking place. At the center of our transformation process are our new corporate values. They describe our personal attitudes, day-to-day interactions, collaboration across team and national boundaries, and our behavior toward ourselves and others. They are the basis of our corporate culture.
In recent months, the MCH Group Management Team has been setting the course to further drive our corporate culture transformation process, which we kicked off in March 2022 with the worldwide launch of our corporate values. Our goal is to grow together as a group, for we can only win or lose together.
Building on our initial successes, we have now made some adjustments in the way we plan to continue our cultural transformation journey.
On behalf of the Group Management Team, Susann Zumstein and Sarah Borrey are leading our MCH Culture Transformation Journey (CTJ). They will be supported by two external specialists. To ensure that we can take as many of our colleagues as possible with us on our transformation journey and carry the cultural change throughout the entire organization, we will be selecting or nominating 30 change agents. The aim is for all MCH employees at all hierarchical levels to be represented and "heard" by the new change agents. The new change agents will be working on the relevant topics relating to cultural change in several workshops from March 2023. The change agents and the members of the Group Management Team will jointly define concrete tasks at the end of their workshops in the summer of 2023 and will carry these tasks throughout the organization.